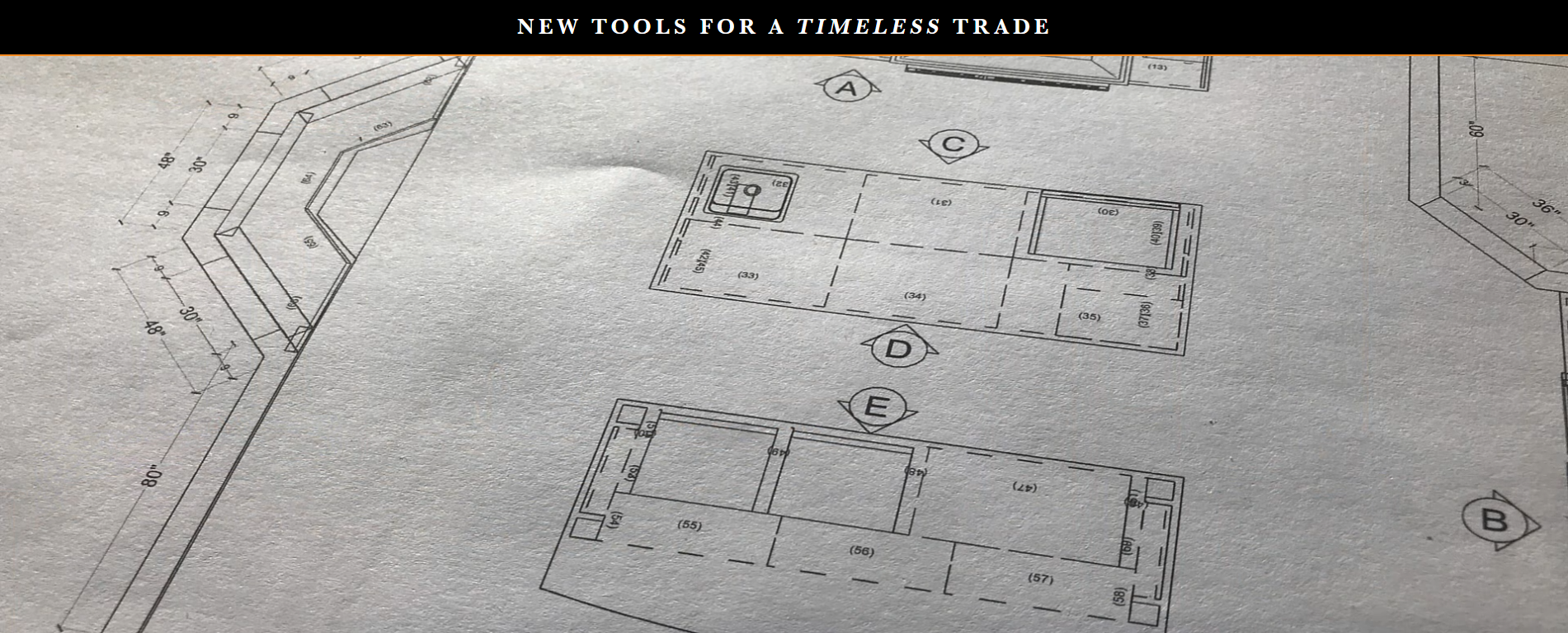 Tutorial Videos
How to Import or Export a Job
You can import an existing job to modify and make changes to your project
When you are satisfied with your project, export it and send it to your Project Manager for review
Completing the Globals for your Project
This is the first step after opening a new project. It must be completed prior to adding cabinets to your order
Globals must be completed individually for each room that is added to a job
How to Add an Area to an Existing Room
Duo-tone designs are increasingly in demand. This function will enable you to apply more than 1 set of globals to numerous areas in the same room.
Every time a variation in the globals exists, a new area must be defined. See how to add a new area to an existing room.
How to Add a Room to an Existing Quote
A single client may have several projects such as a Kitchen, Powder Room and Walk-In Closet. These will require individual rooms in your quote. Each room will have unique globals and a section for the cabinets, doors, fronts and drawer boxes for that room.
See how to add a new room to your quote
How to Add a Cabinet to your Room
Once the Globals have been completed for each room, you can start adding the cabinets that will make up your design
Be sure to add any special instructions that may be required to create the technical drawings and/or to manufacture each cabinet to your exact specifications
How to Add a Modification to a Cabinet
NAC offers infinite possibilities to customize your order and satisfy your needs
See how you can add modifications to your order such as extending the sides of a cabinet
These details will ensure that your order is manufactured to your exact specifications
How to Add an Accessory to a Cabinet
Add accessories to your cabinets and make your space even more functional
NAC offers a variety of lighting, storage, and organization add-0ns to elevate your design
How to Add a Filler to your Order
When corners, tight spaces, and uneven walls are a challenge in your design, fillers may be necessary to complete your installation.
See how to add fillers to your order
How to Add a Column to your Order
When a filler is not sufficient to fill a gap or hide an unfinished surface, columns are a great way to complete your design
See how to add columns to your order
Change a Regular Door Front to a Glass Door
Glass door fronts will help elevate your design by adding depth and elegance to your project
NAC offers a variety of glass front options, from clear to tinted to frosted, among many more. They are the perfect compromise between solid cabinetry and open shelving
See how to add glass doors to your order
How to Add a Wainscoat to your Order
Wainscotting is a classic way to hide pesky wires from your entertainment unit, to elevate an open-shelf cabinet, to unify your walls with your built-in or to finish a kitchen island with style. The possibilities are endless.
Whatever your purpose, wainscotting will elevate your design and give your room a luxurious feel.
See how to add a wainscoat to your order
How to Add a Panel to your Order
End panels will complete your cabinets that have exposed sides with simplicity and elegance
Finish your island with a panel for a simple and clean look
See how to add panels to your order
How to Send a Quote
When your order is complete you must send it to your Project Manager for final review
How to Send an Order to the Factory
Once the order has been signed off on, you can send it to the factory for production
Please note that after the order is signed off on, no changes will be accepted
How to Print an Order
Once your order is complete, you can print a copy for your archives
The print function also gives you the option to save a digital copy of your order
For more information regarding Advance Ware's Quick Order Entry, please contact your Project Manager