We're Always on the Lookout for Fresh Talent
Young, Old, Experienced or Not – If You're Interested, So Are We!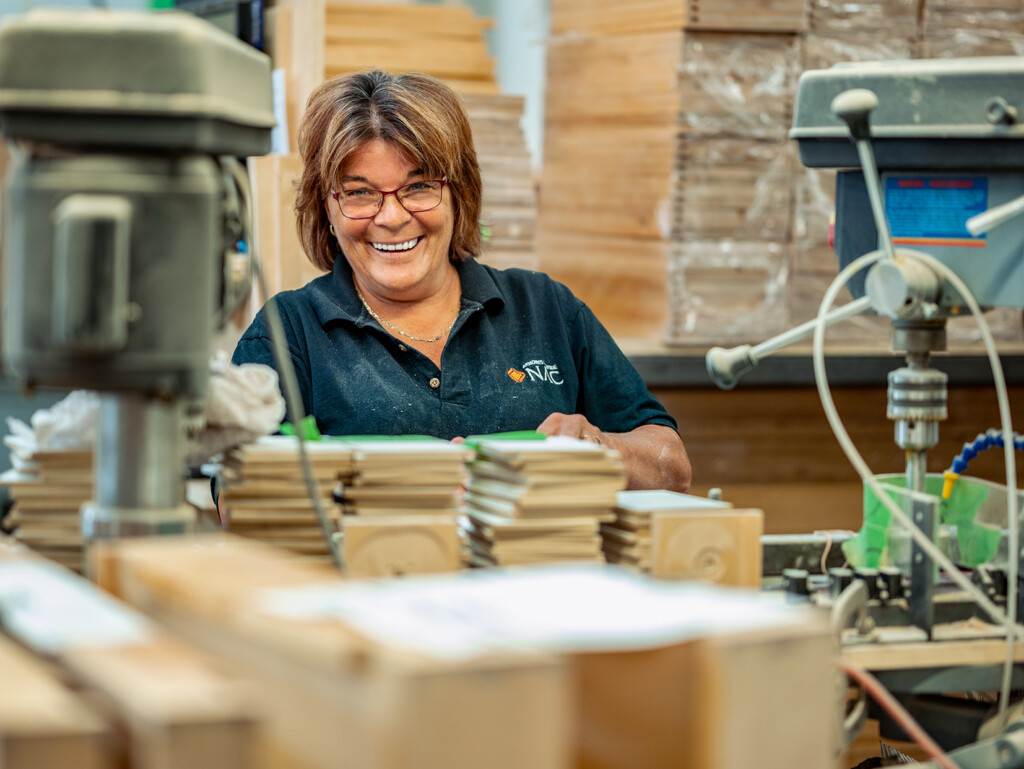 WHY CHOOSE NAC
For the People!
At NAC, we believe that a quality product starts with a healthy employer-employee rapport : More Side-by-Side than Top-Down.
We Pay Attention, We Listen, We Provide.
In other words, we do our best to keep you motivated, productive… and happy!
WHY CHOOSE NAC
For the Work!
You'll be working with a cool crew of like-minded people : all here to make top-quality custom cabinets in a productive and stress-free environment.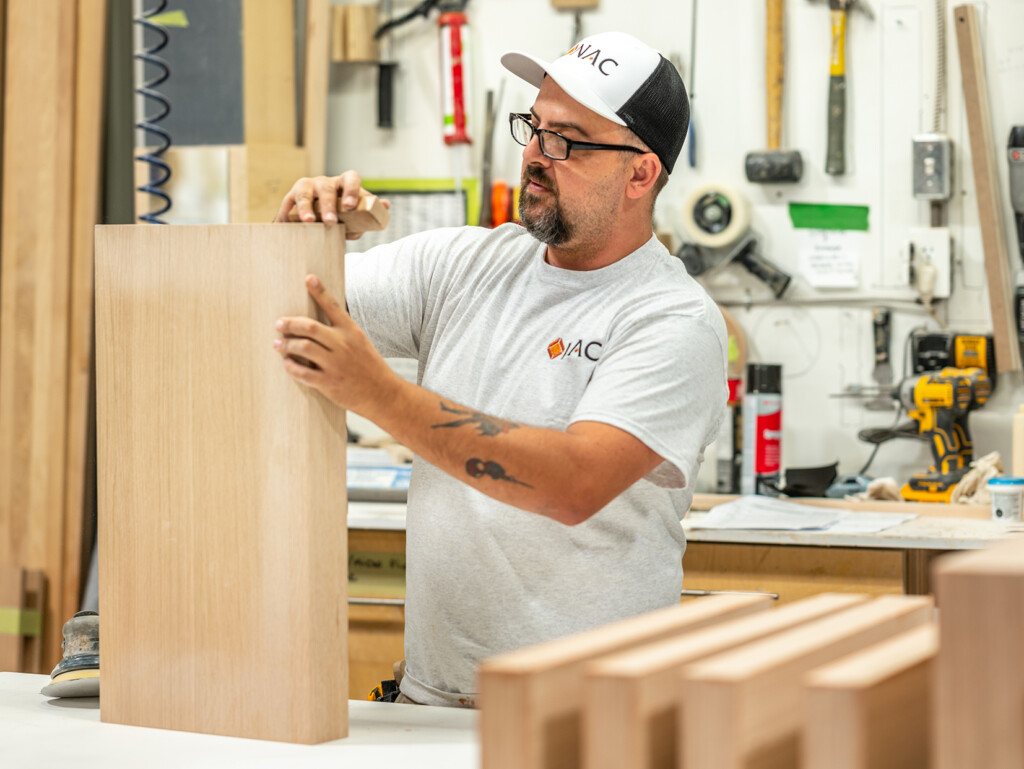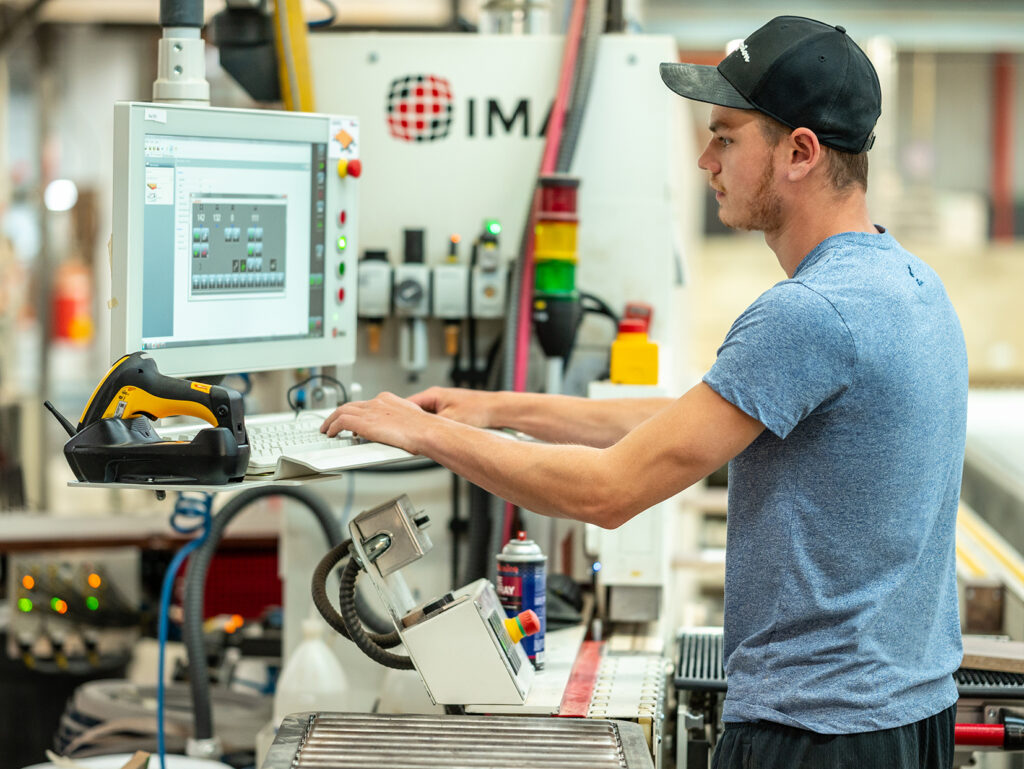 WHY CHOOSE NAC
For the Future!
Your future. Whether you're a practiced artisan, an eager apprentice or anything in between, we offer on-the-job training, skill honing and advancement opportunities.
COMPENSATION & BENEFITS
We Take Care of our Own!
At NAC, we walk the talk : we mean it when we say we value our people, and we prove it by offering competitive wages and valuable employee benefits.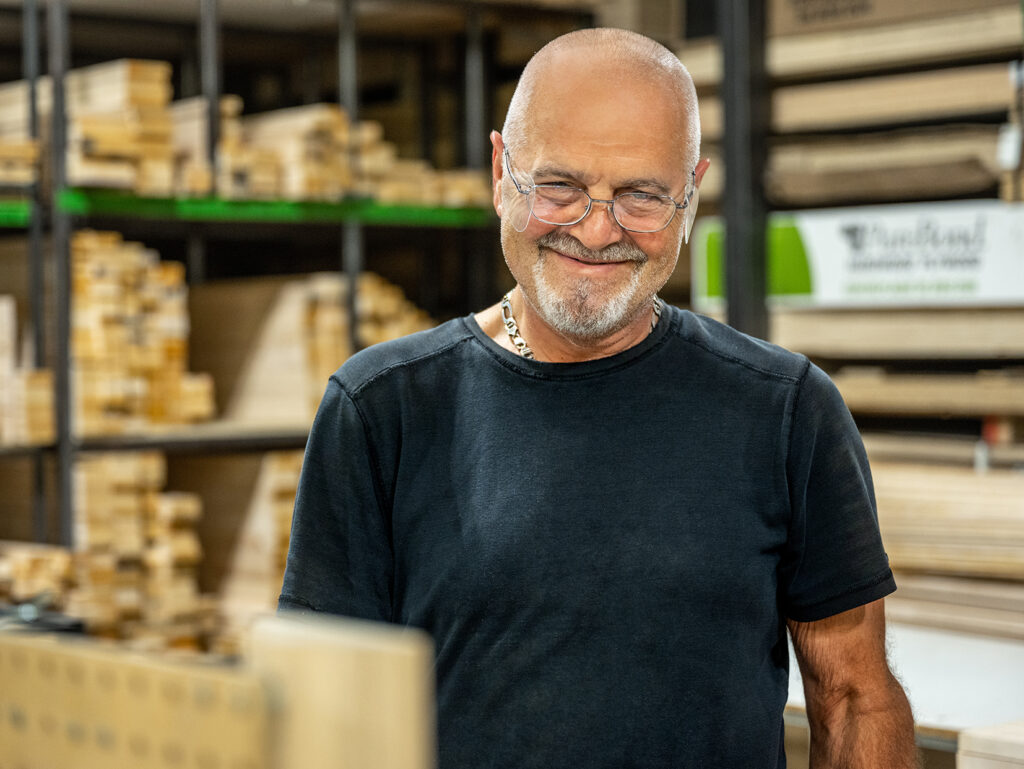 TESTIMONIALS
01
Je m'y sens appréciée et respectée.
« Depuis 2007 je gagne ma vie grâce à l'équipe NAC. J'espère y prendre ma retraite car j'ai tout pour être heureuse ici. Je m'y sens appréciée et respectée. Il y a toujours des gens disponibles pour te donner la formation dont tu as besoin pour un travail qui t'intéresse. Ce sont des gens sur qui tu peux compter, et une proximité spéciale lient les membres de l'équipe. J'aime particulièrement les petites fêtes et les BBQ organisés spontanément par l'équipe de gestion pour nous montrer que nous sommes appréciés. »

— Renée
02
On se sent comme une famille.
Ça fait bientôt 15 ans que je travaille pour NAC, j'ai toujours été bien traité. On se sent comme dans une famille, nous formons une belle équipe. Les patrons nous apprécient et sont à l'écoute de nos besoins autant au travail qu'au niveau personnel. Il y a toujours des beaux party de Noël et d'été. Je ne suis pas prêt de quitter l'équipe NAC !

— François
03
J'aime travailler chez NAC.
J'aime travailler chez NAC pour multiples raisons mais la première est l'équipe autant dans les bureaux que dans l'usine. Faire partie d'une équipe qui est comme une grande famille on ne voit pas ça partout. Nous avons la chance aussi d'avoir des patrons qui comprennent l'importance de la conciliation travail famille et qui ont une porte grande ouverte quand on en a besoin. Les journées sont toutes différentes les unes des autres et un projet n'attends pas l'autre.

— Tiffany
To Drop us a Line, Send us Your Resumé or Apply for a Position, This is The Place
Personnal informations
"*" indicates required fields

Discover NAC's Infinite Cabinetry Options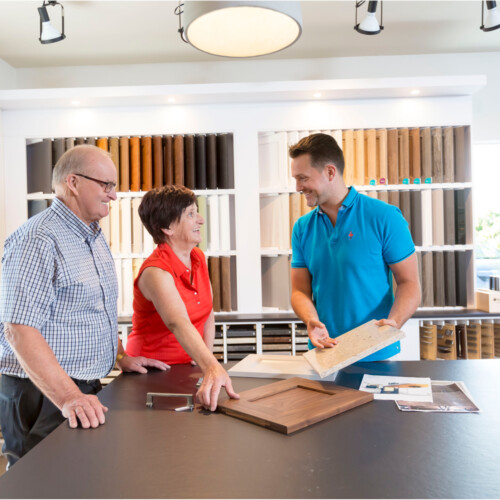 Let us connect you to a dealer in your area !